First time comicons are always a crap shoot…Will people come? Will there be enough space? Will they provide food? Well, the guys that put this show together really did their homework. From the 8'x8′ booth space, to the artist 'green room' stocked with refreshments, to their relentless promotion over the last year and a half, this show delivered.
I came across this show last year on the Minnesota Comic Creators Facebook page, when I saw a post about a new con in Albert Lea. Since I was signing up for every con within driving distance, I thought I'd reach out to the promoters about this show, too. I'm glad I did. I can't tell you how professional Randy and Gilbert carried themselves. Even more impressive was the fact that they secured so many celebrities and was able to set them up for both days of the show!
The show itself was held at the Albert Lea City Arena, which is a hockey facility with two ice rinks (which doubled as the comicon floors.) The first and main arena was directly inside the doorway and immediately to the left. The other arena, my seating assignment, was down a long corridor and opened up on the opposite side of the facility. This was my first concern…will people know that we're even down here? I made this concern known to Randy and he assured me that they'll do everything possible to direct people to both show floors.
Well, Saturday wasn't so successful. Foot traffic was light and we artists were starting to get a little nervous. On top of that, Saturday was a LONG day…10am-7pm.) By Sunday, they had it figured out and there was significantly more traffic, and sales. Sunday made up for Saturday and then some (which is the opposite of traditional comicon turnouts!)
Funny thing about two-day comicons…One day people buy books, another they buy prints, another they want original art. Lucky for me, Sunday was a big commission day. It just took one fella and his three daughters to order up commissions and sketch cards to really make my day. Thanks to those that found my work worth taking home! I'll definitely sign up for the next show…Hope you will be there, too!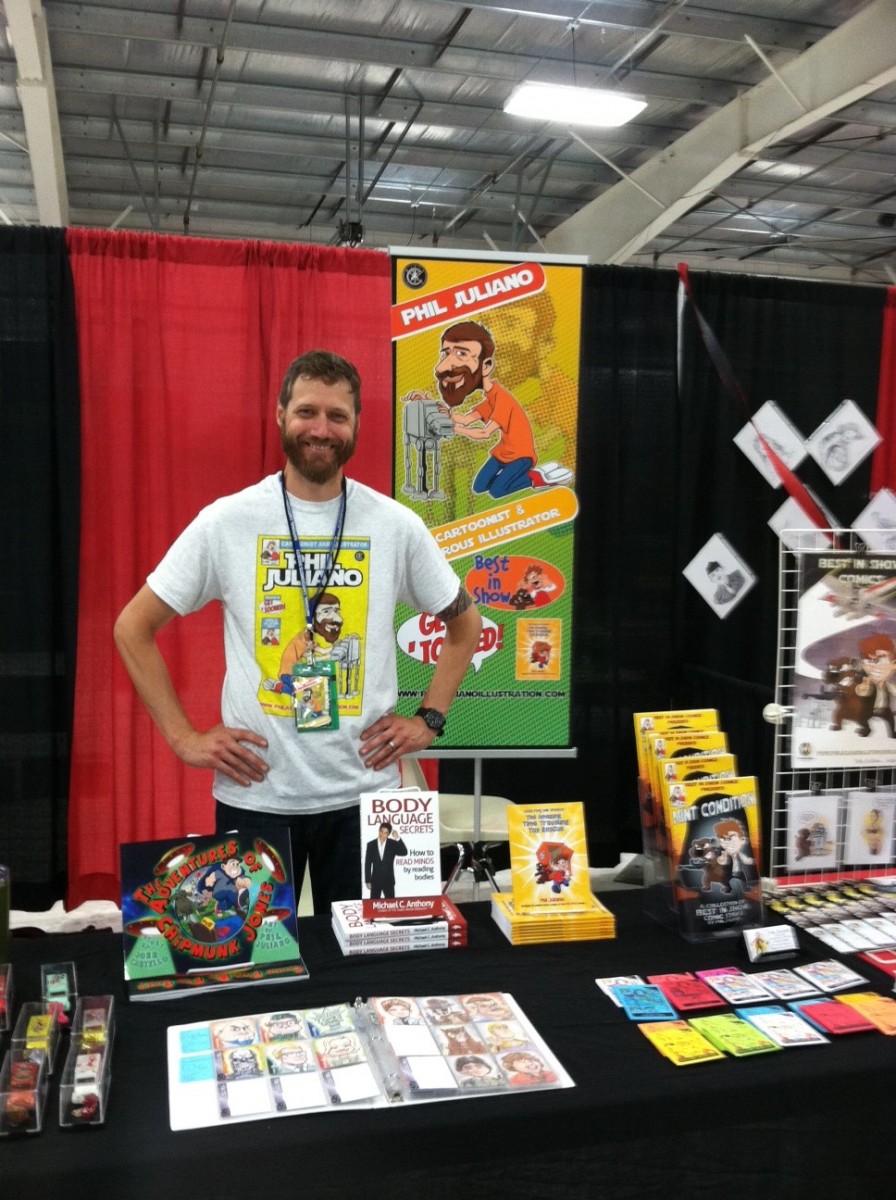 Here are a couple of commissions I was asked to draw…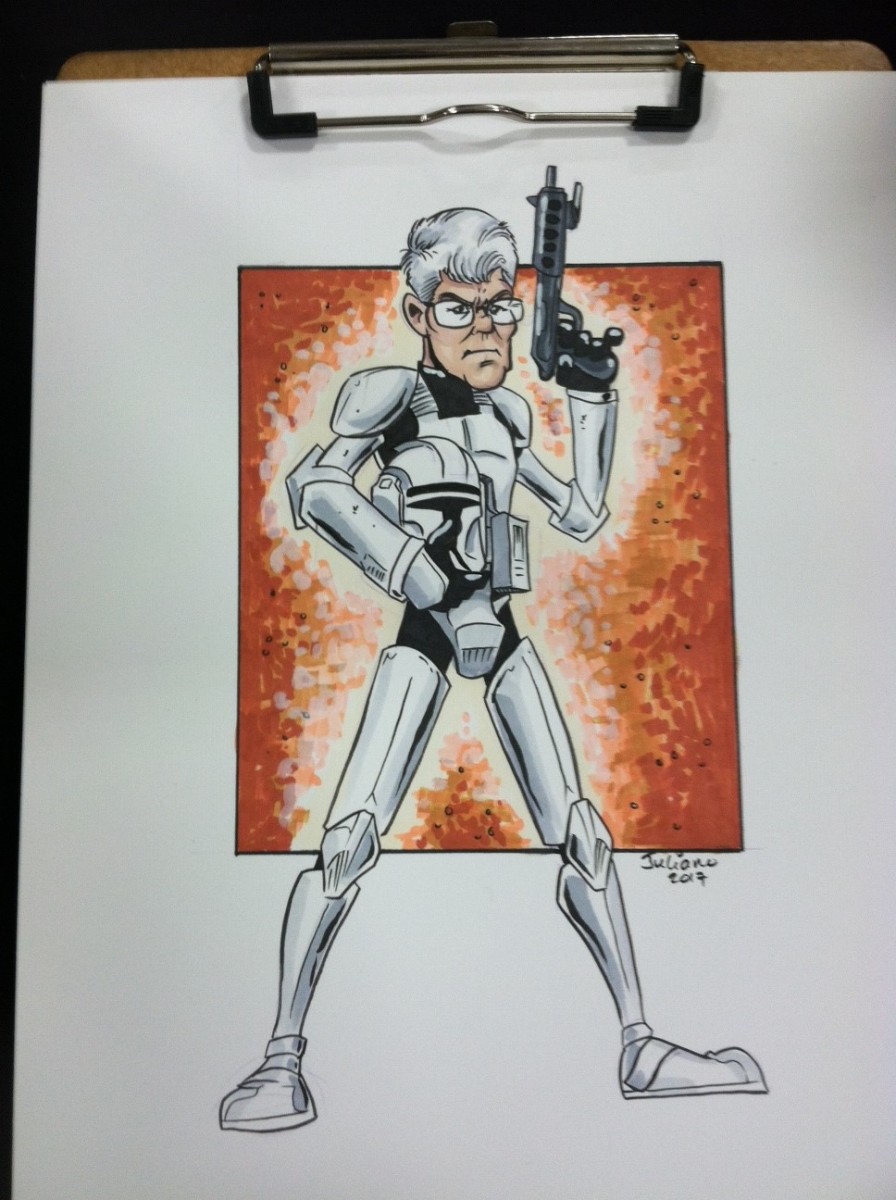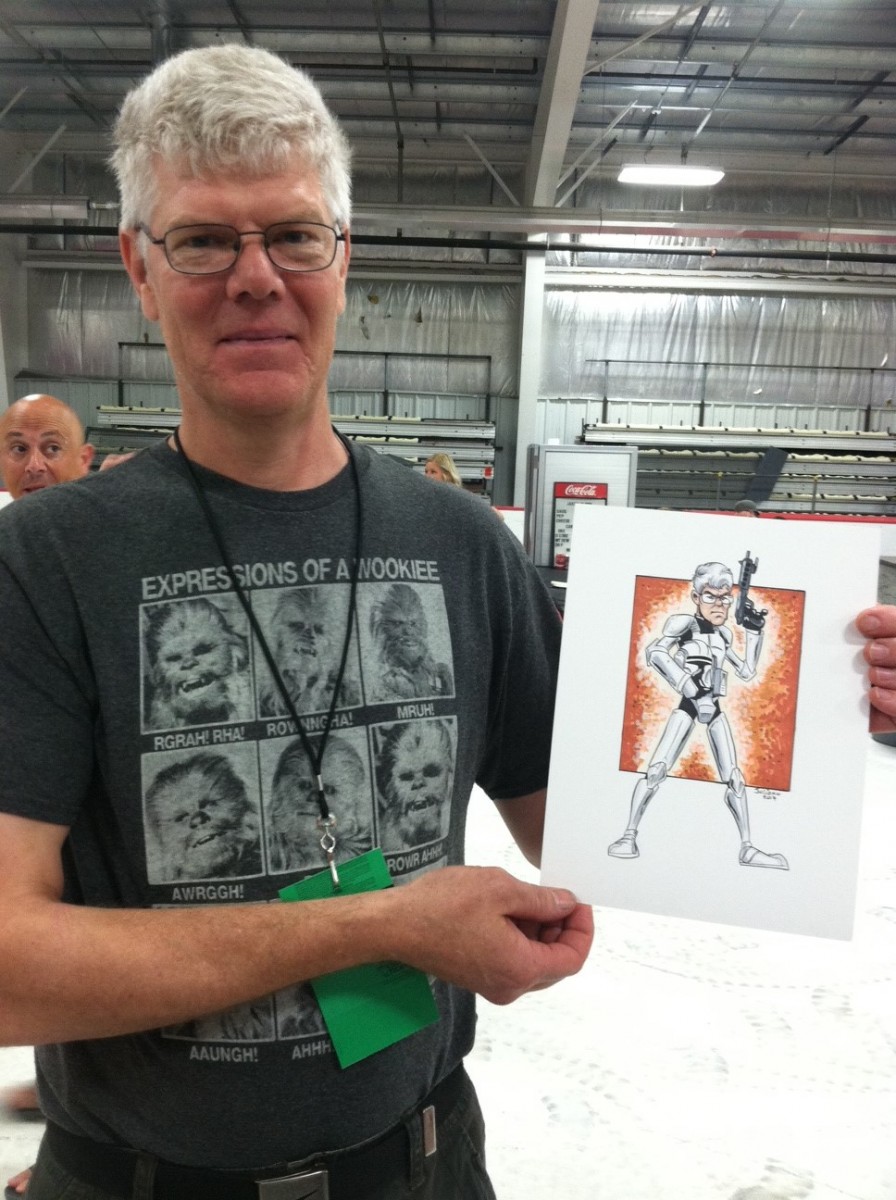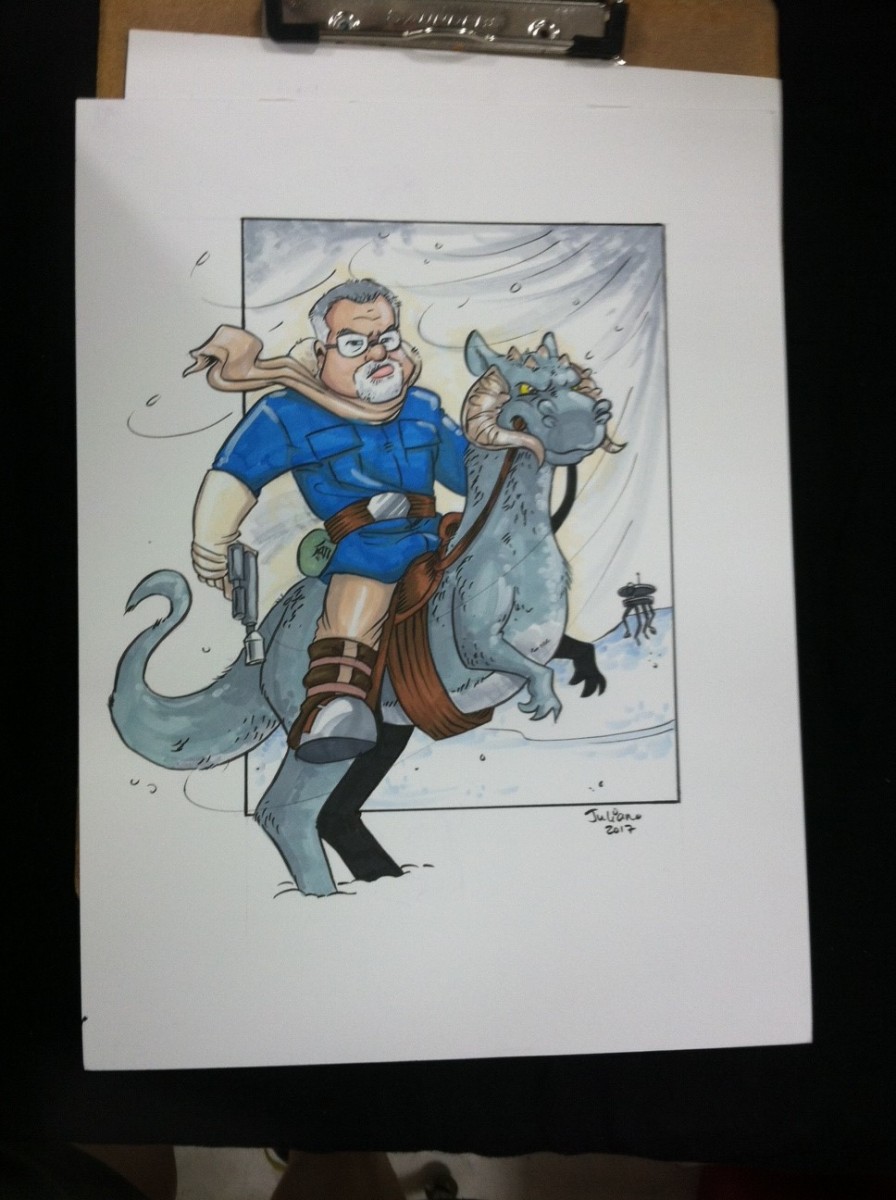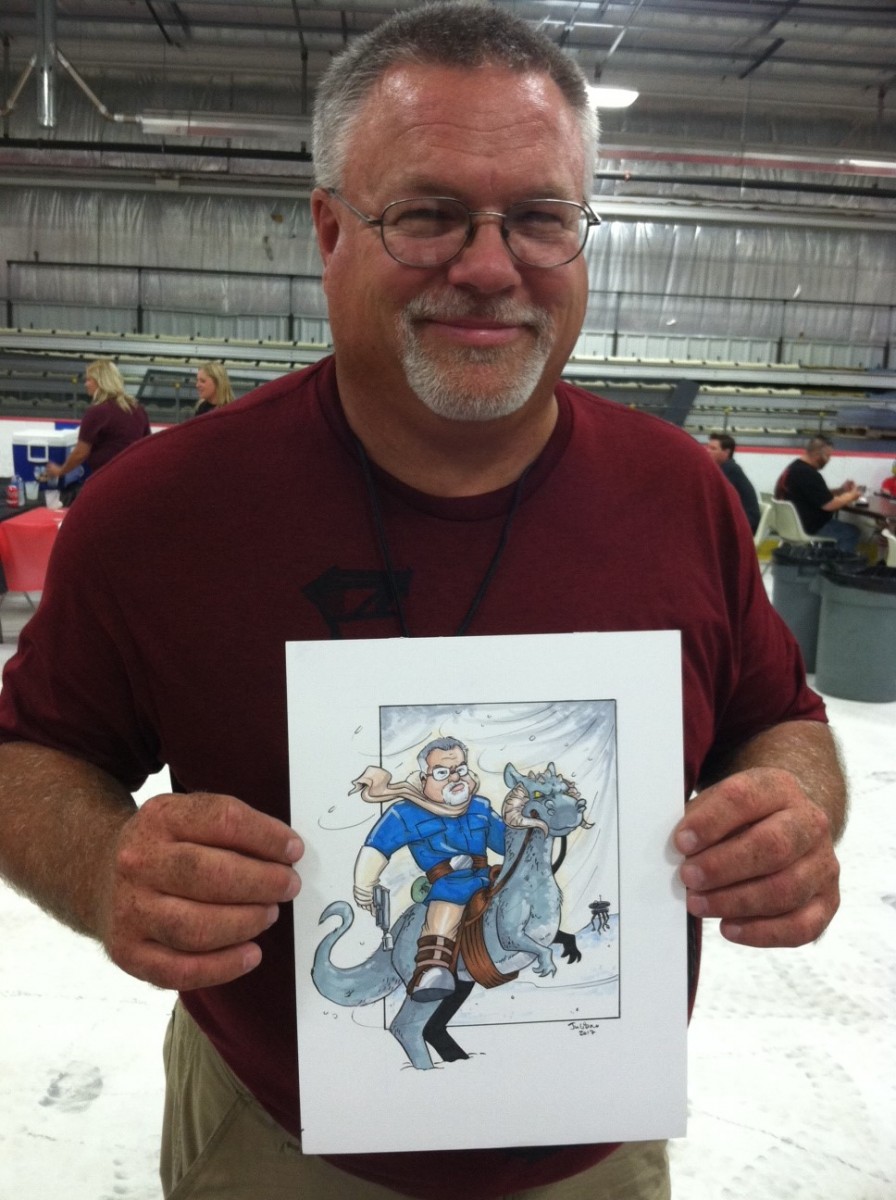 And some cool pics of me with a couple of famous movie vehicles…