This year has been bittersweet for my Little Peej and Spencer: The Time Traveling Toy Rescue chapter book. At the time of publication, I felt that Little Peej and Spencer was a professional grade chapter book. Apparently, book publishers didn't think so. My agent shopped it around to several professional literary colleagues as well as a handful of publishing houses and the responses were pretty much the same: The book needs a professional redesign.
Well, after the initial defensiveness wore off, I realized that these people offered up a laundry list of valuable critique from interior book layout to cover design.Needless to say, I took that feedback and ran with it! I contacted a few of my friends that have experience in such things and asked them to help. One friend, Brock Beauchamp (schlockworks.com) was a professional book designer and pre-press guy out of college. He was gracious enough to spend an afternoon teaching me InDesign and helping me redesign the cover and…WOW, it's looking sweet. Nothing makes me more excited to see the above professional feedback implemented, and a glimpse of what the newly redesigned book is going to look like.
It's downright magical.
Here's a sneak peek of the new cover: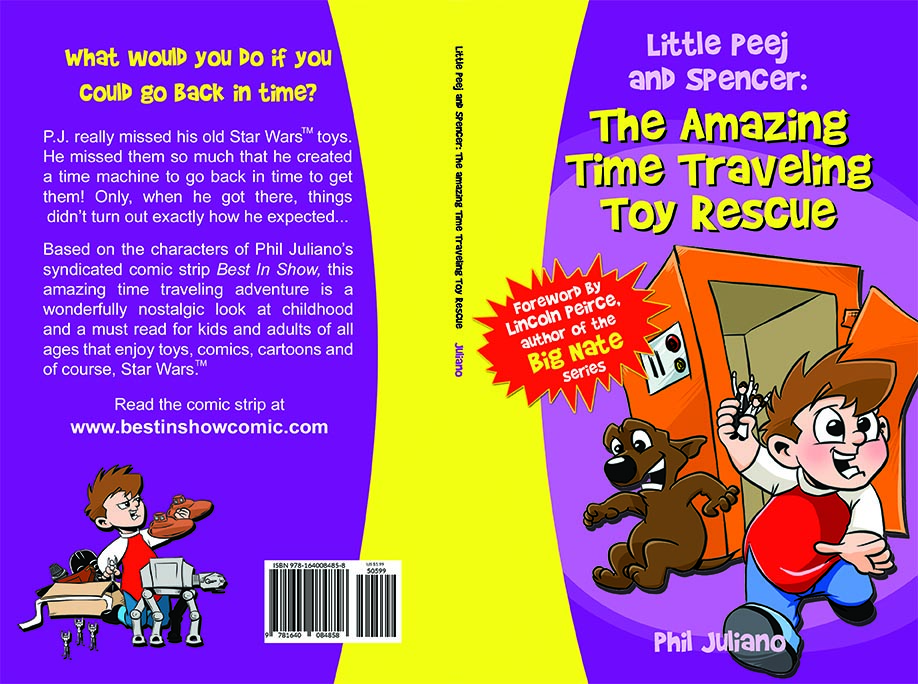 On the positive side, my direct sale efforts have been pretty successful. I've sold out of Little Peej books at just about every comicon I've attended so far this year and I've been able to get it included in three local library systems: Ramsey County, Dakota County and Hennepin County (I'm still waiting on Carver County and have an inquiry out to Anoka County.) With the redesign, I'm shooting for distribution through Barnes and Noble, Amazon and whoever else I can get my book in front of!
That being said, I'm in the process of coloring and redesigning the interior pages. My plan is to have everything done by the end of summer and ready for the Twin Cities Book Festival. I've found a inexpensive print service with a quick turnaround and Brock is helping me add a page to this web site dedicated to Little Peej and Spencer. I'm so excited I can't even stand myself!